Dancer Isla Mujeres Catamaran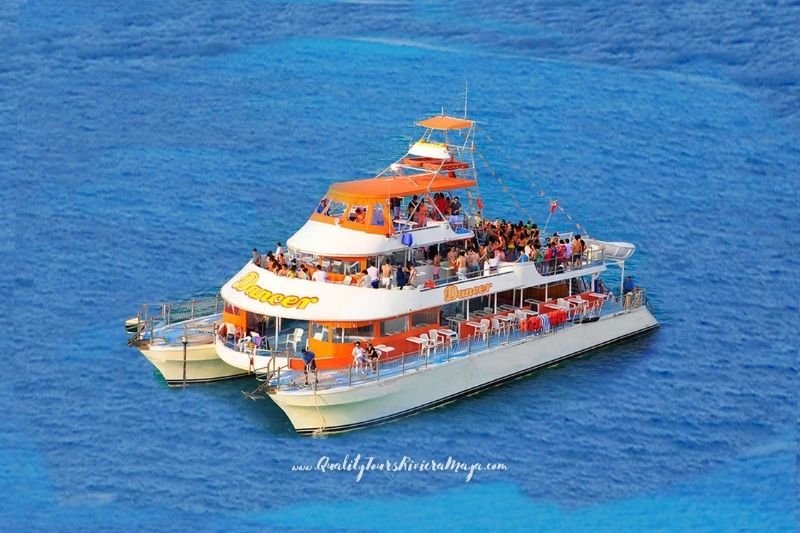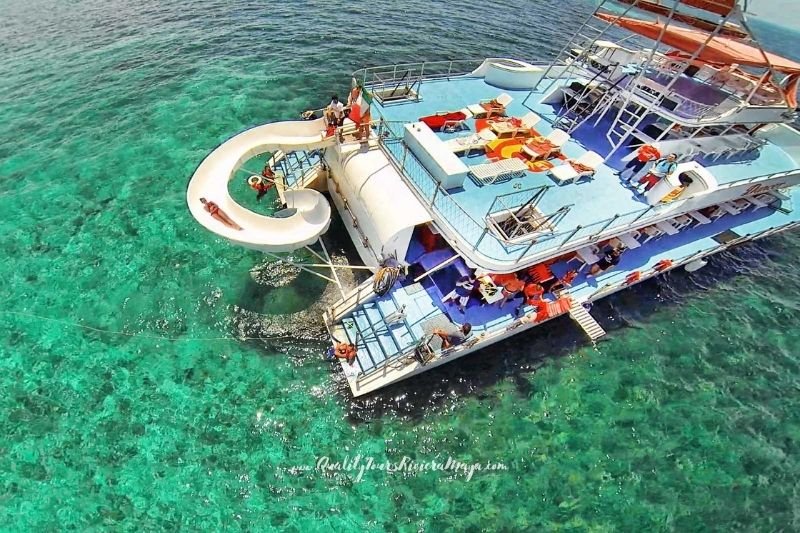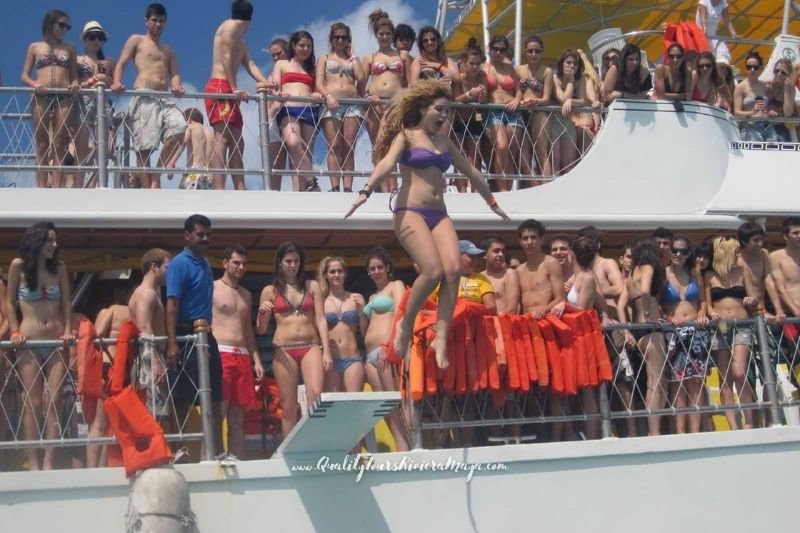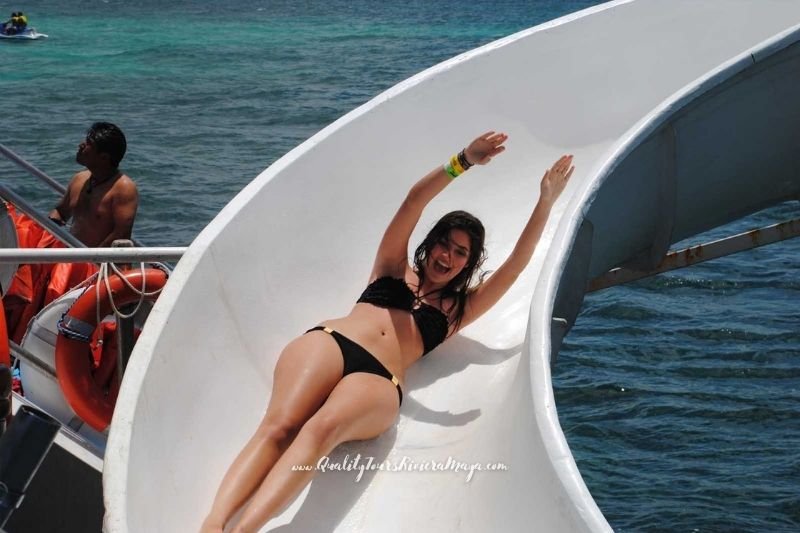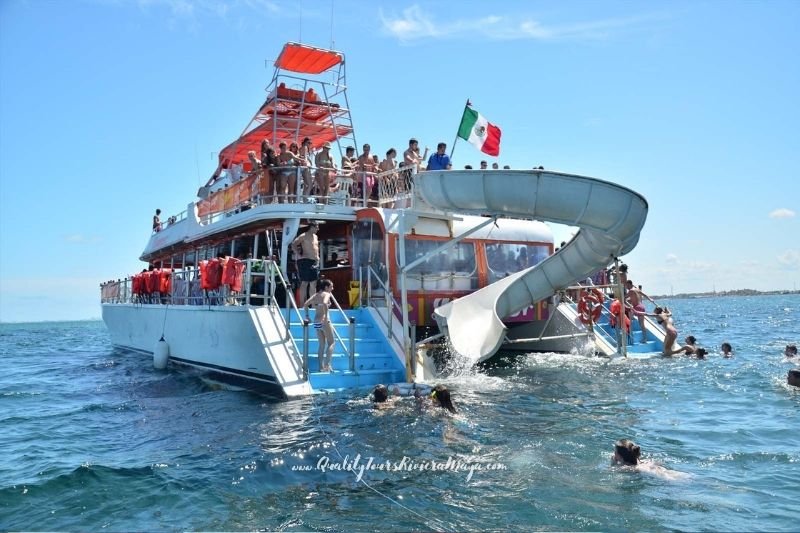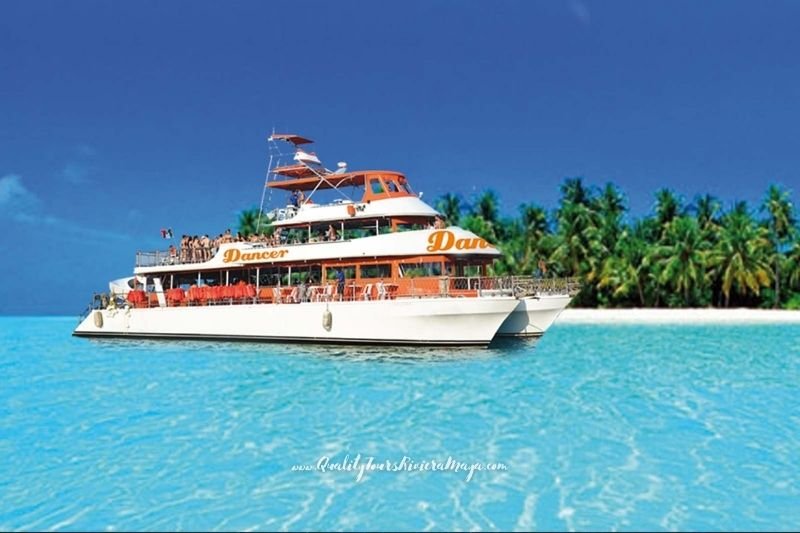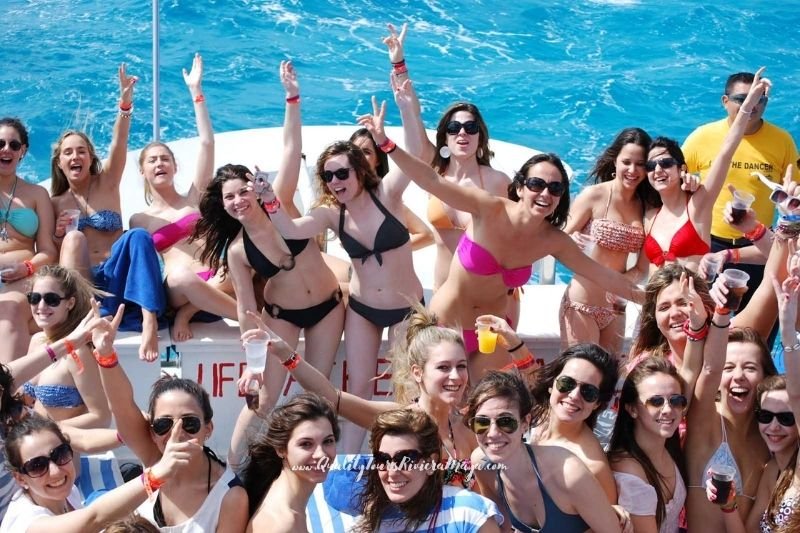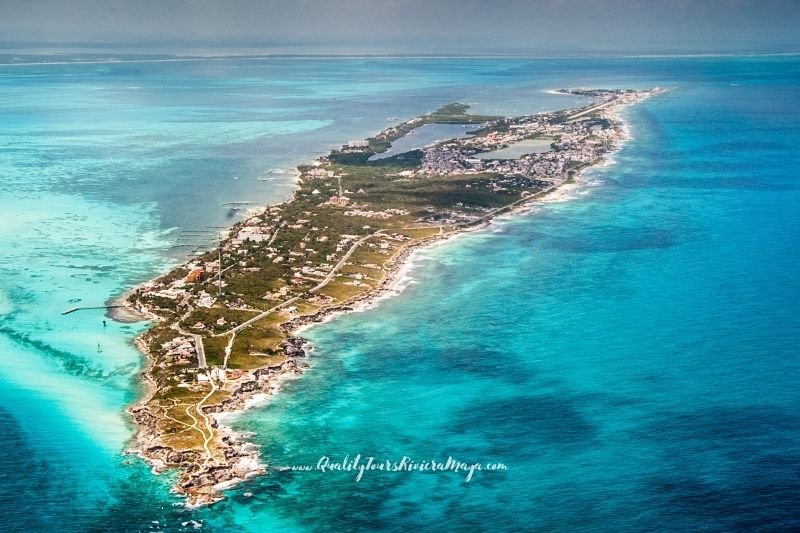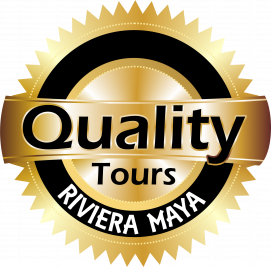 Description
Enjoy impeccable service, cleanliness, comfort, grilled food, and open bar as you cruise the Caribbean. Observe the marine life on the reef. Jump off the diving board, or you can slide down the slide into the sea. Visit Isla Mujeres. Have fun and dance as we sail back to Cancun. Exceptional Service. First level full of contests, activities and dancing. The upper levels are more relaxed and romantic. Refreshing breeze and view of the Cancun hotel zone. Truly a fun-filled boat!
In the 7-hour tour, the boat will make 3 stops.
As soon as you board, you can enjoy a light breakfast and an open bar of drinks as we sail to the reef.
1st. Boat stop: Snorkel in the meco reef, people who do not want to do this activity can participate in our dance classes on board or enjoy a drink.
2nd. Boat stop. A trampoline will be placed and the slide will be enabled to launch into the sea. After the water activities, we will serve lunch on board.
3rd. Boat stop: Visit to Isla Mujeres 2 hours. Free time to visit the north beach or a guided tour of the south of Isla Mujeres by golf cart lasting 1 hour (Golf cart shared by 4 people) or if you prefer to go shopping. A MANDATORY DRIVING LICENSE is required for the golf cart ride.
When boarding back, the party will be organized with the live DJ on the first floor and people who do not want to party can stay on the second level with quiet music.
Duration
8 horas
Available days
Monday y Thursday
Ages
Infants up to 4 year(s)
Children from 5 until 10 year(s)
Adults from 11 year(s)