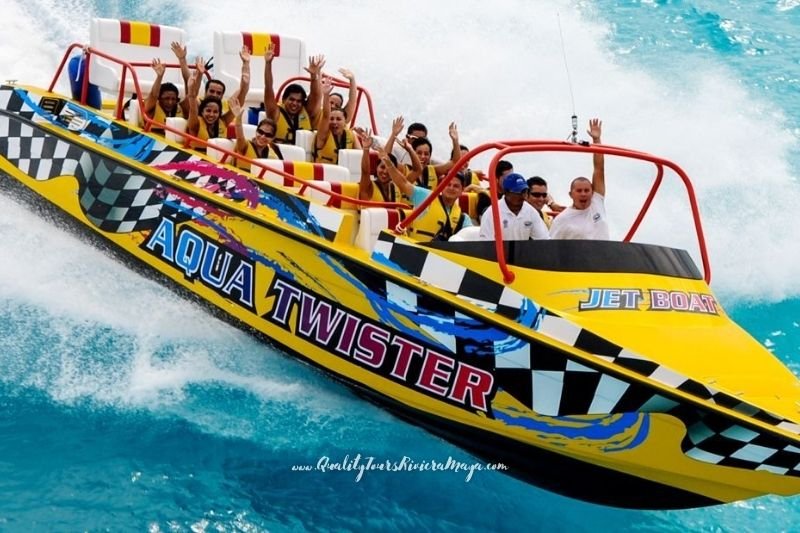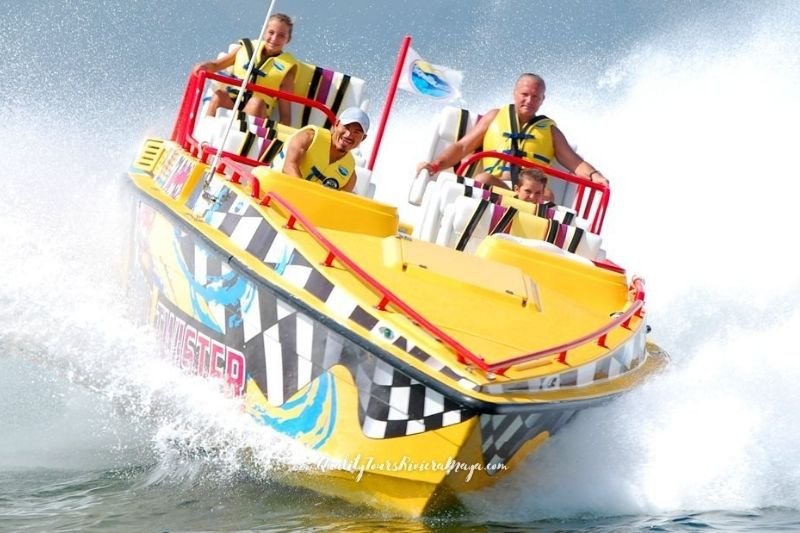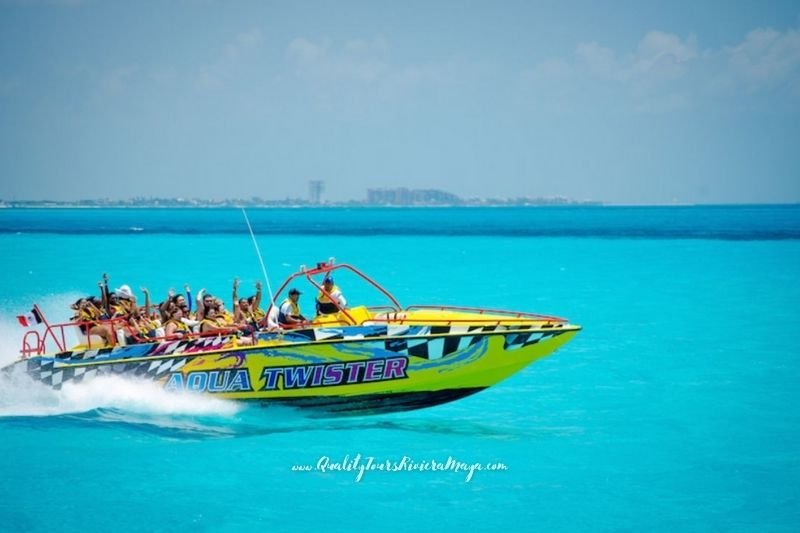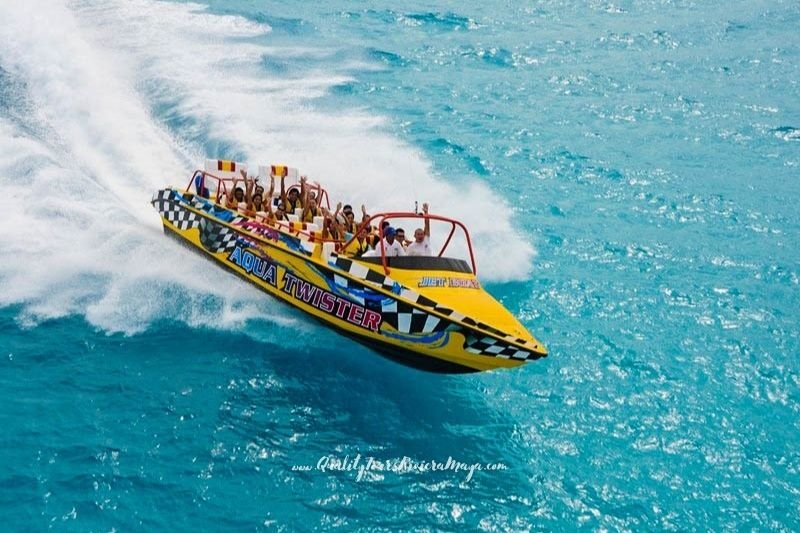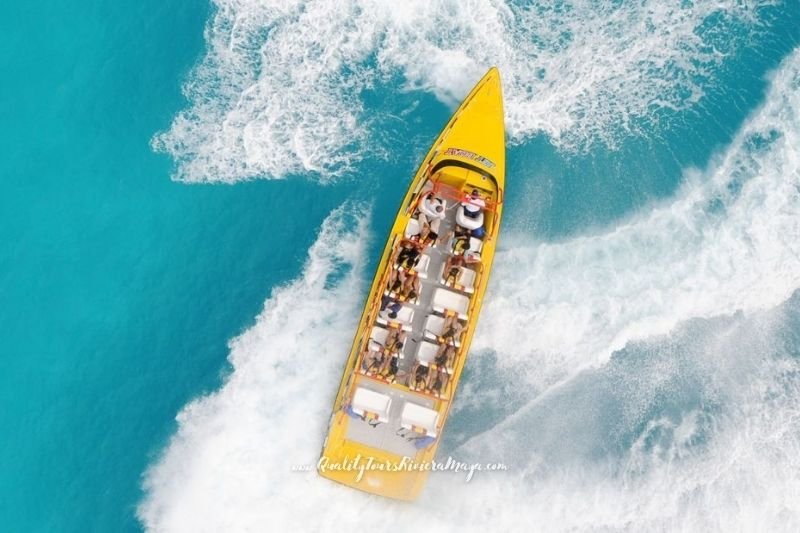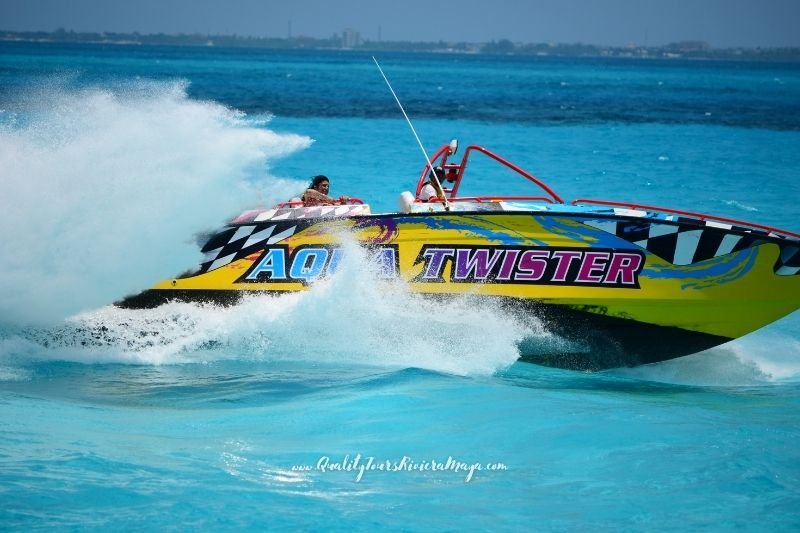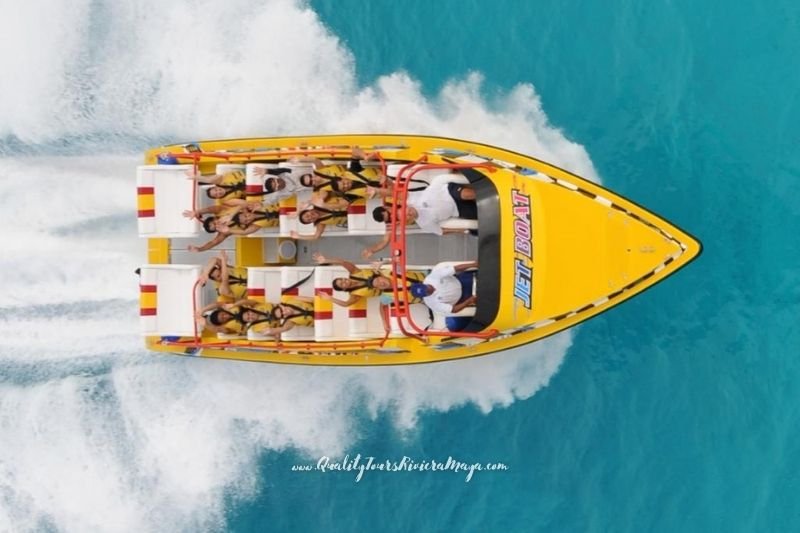 Description
One of the best things to do in Cancun, the adrenaline, speed and excitement of the Aquatwister! Feel the breeze on your face and the adrenaline running through your veins. A special experience for adventurers: Go full speed and slam on the brakes. Quickly turn 270° and feel the force of sudden acceleration and braking.
Of all the activities in Cancun, this is the most requested by adrenaline lovers. Our guides will support you in the correct placement of your life jacket and safety straps in one of the 20 seats located in our fast boat. Prepare to get wet! This fun-filled ride can only be compared in speed to the roller coaster, looping around and around Laguna Nichupte.
The Aquatwister is not for the faint of heart. The 30-minute adventure will leave your pulse racing and wanting to do it one more time. If speed is your thing, this tour should definitely be the first thing on your list of things to do on your vacation in Cancun.
Duration
30 minutos
Available days
Sunday, Monday, Tuesday,
Wednesday, Thursday, Friday
y Saturday
Ages
Does not allow infants
Children from 7 until 11 year(s)
Adults from 12 year(s)